Kate Middleton once missed an important Wimbledon match against her wishes!
The Princess of Wales, 41, is patron of the All England Lawn Tennis and Croquet Club and has attended the prestigious British tournament almost every year since marrying Prince William in 2011. Princess Kate made her 2023 Wimbledon debut on July 4, inspiring a look back at why she wasn't allowed to go a decade ago.
In the 2017 BBC documentary Our Wimbledon, tennis fan (and player!) Kate spoke about how her doctors advised her against attending in 2013 because she was just a few weeks away from giving birth to Prince George, who will turn 10 on July 22. The men's singles final was a highlight at the Grand Slam championship that year as Andy Murray vied to make history as the first British man to win Wimbledon since Fred Perry in 1936. (Murray achieved the dream and simultaneously secured his second Grand Slam.)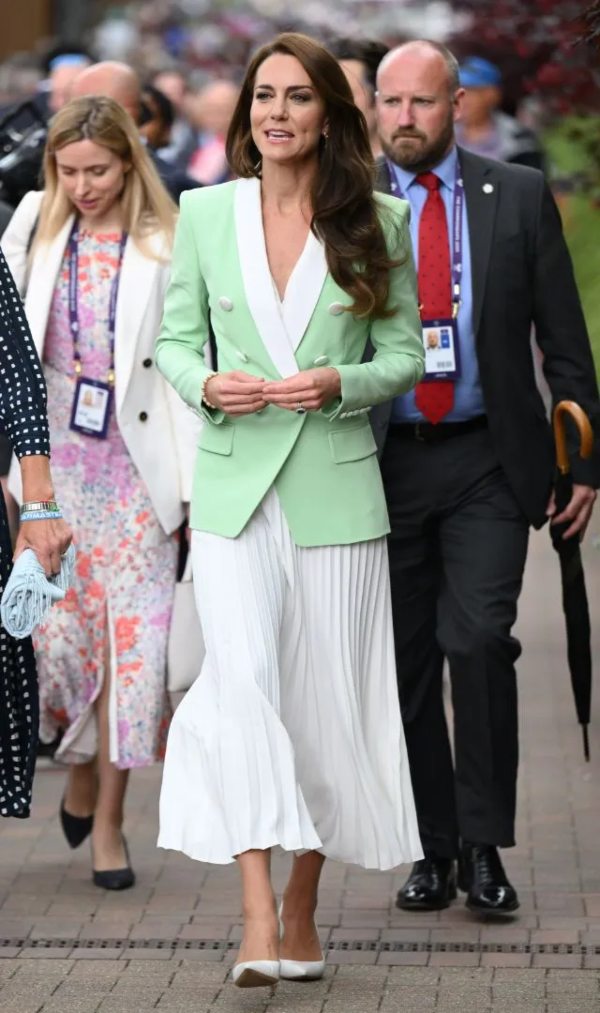 "I was very heavily pregnant with George, so I wasn't able to turn up," Kate told documentary host Sue Barker, the Daily Mirror reported. "But you had a great excuse!" Barker said — but Kate disagreed!
"I know, but even still. I was sort of, 'Maybe I could go,' but the doctors were like, 'No.' I wrote to [Murray] afterward saying sorry for not being there but huge congratulations," the royal replied.
Three years later, Kate and William got to see Murray repeat the victory when they attended Wimbledon in 2016, and the tennis star won his third Grand Slam. Though the royal couple is always poised in public, Kate couldn't hide her excitement as she cheered in the royal box.
At Wimbledon last week, Murray even shouted out the Princess of Wales after he beat Ryan Peniston in the first round. Princess Kate watched the match with tennis legend and friend Roger Federer, and Murray pointed to the two in his brief comments from the grass court.
"It was amazing to have some royalty here but also some tennis royalty as well," Murray said of what the win was like in a video shared by ESPN.
The Prince and Princess of Wales seem to have passed their passion for sports to their three kids — Prince George, Princess Charlotte, 8, and Prince Louis, 5 — and have brought their eldest two children to major sporting events before.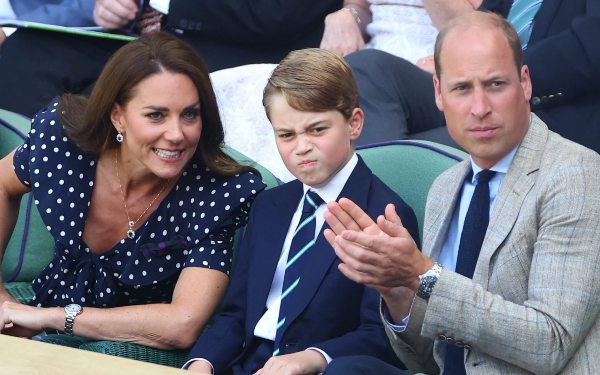 Last summer, George made his Wimbledon debut to watch the men's singles final with William and Kate. The little prince adorably wore a sport coat and seemed captivated by the action — just like his mom and dad.
Prince George (who turns 10 on July 22) just might make another appearance at Wimbledon this year. Princess Kate typically kicks off her visits to the elite tournament with early-round games featuring up-and-coming talent, as she did on July 4, and she will likely return for the finals this weekend.