Zara and Mike Tindall put on a loved-up display at Wimbledon today, making them the latest couple to ramp up the PDA at the annual tournament. 
The pair, who share three children, looked as loved up as ever they wrapped their arms around one another and smiled for cameras at SW19, with Zara grabbing her husband's face for a smooch as they took their seats in the stands.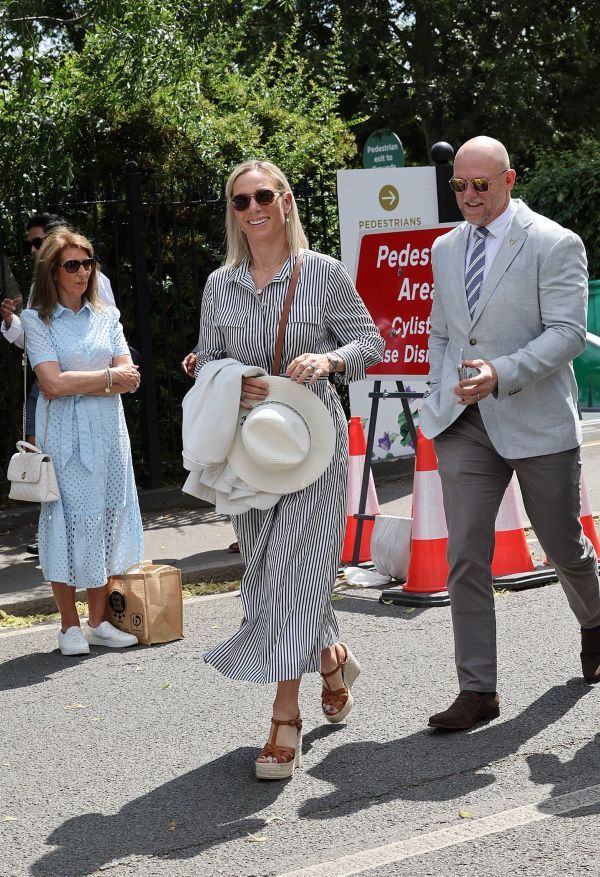 She follows in the footsteps of Cara Delevingne who appeared unable to keep her hands off her girlfriend Minke as they watched the action on Monday, with the model distracted from the tennis as she kissed her partner in the stands. 
But she's far from the only star who has thrown etiquette to one side as she attended the prestigious sporting competition in SW19 with Romeo Beckham, Orlando Bloom and Alexa Chung all spotted getting hot under the collar at the event this year.
However, British etiquette expert Laura Akano said public displays of affection should be 'avoided completely' at the contest.
The founder of polishedmanners.co.uk said: 'Excessive PDA in public is not just a breach of etiquette at Wimbledon, it will apply anywhere.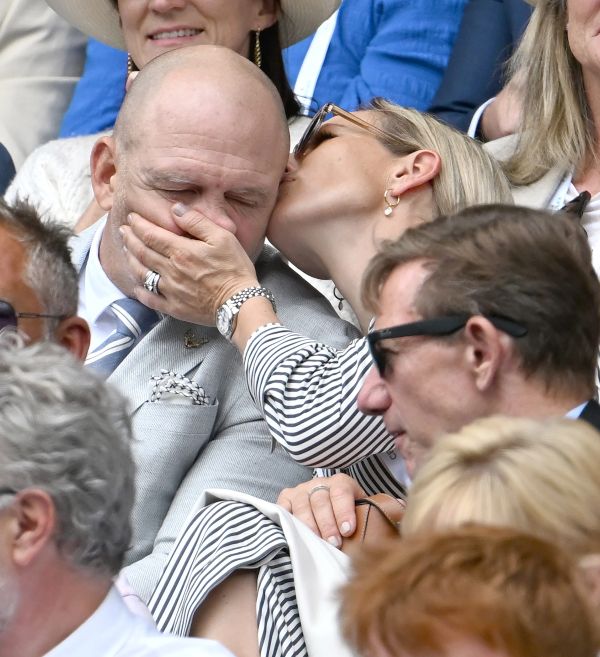 'This type of behaviour is often seen as attention-seeking and can make people around uncomfortable.
'Spectators should act with decorum and keep heavy petting to a minimum.
'Etiquette means thinking about others and making them feel comfortable around you.
'An event like Wimbledon demands a good standard of behaviour from everyone attending, public displays of affection should be kept to a minimum or avoided completely.'
That aside, there was no doubt Zara was looking effortlessly gorgeous in a £250 ME + EM striped maxi dress, today.
The royal who is Princess Anne's daughter,  boosted her height in chunky £740 Saint Laurent wedges as she arrived at the world famous tennis court.
Completing her outfit was a £325 Aspinal London bag, while she clutched onto a hat from Jess Collett milliner.
Mike looked dapper in a mismatched grey suit and striped Oxford blue tie.
He paired the look with brown loafers.
The couple will probably catch the women and men's single quarter finals, which are taking place on centre court today.
Zara, 42, the eldest of the late Queen's granddaughters, often attends sporting events.
The former Olympian recently watched on at Ascot, while she's often seen showjumping herself.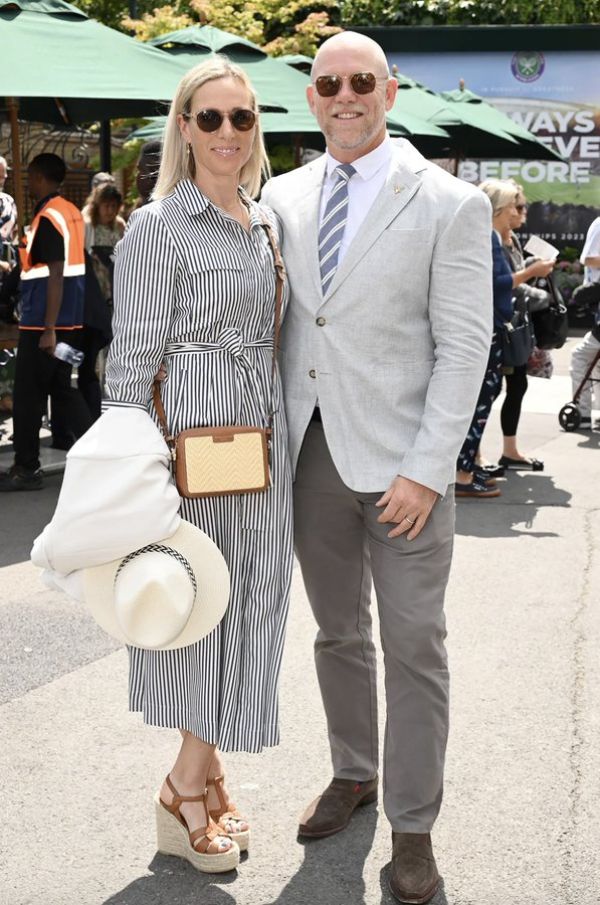 Former England rugby pro Mike is also a keen sportsman and recently headed to the Silverstone Circuit.
Mike, 44, shared snaps from his day out on his Instagram page, adding he had had a 'great Sunday' lapping up the action.
In one photograph, he can be seen beaming as he tries his hand at a racing car simulator, while in another, he offered pundits an interview onstage.
Mike, who is known for his cheeky and playful personality, donned a smart short sleeved white shirt for the occasion with a pair of relaxed jeans.
It comes amid a busy few months for the father-of-three, after he joined his wife Zara at a number of royal events across the summer. 
Unlike the rest of her cousins, Zara and her older brother Peter, 45, do not have royal titles – breaking a century-old tradition.
When they were born, Princess Anne and her now ex-husband Mark Phillips, decided not to give their children royal titles, meaning they have no HRH status nor do they have any royal duties.
This led Zara to build her own career, further away from the royal spotlight than some of her relatives, as a successful equestrian, winning an Olympic medal.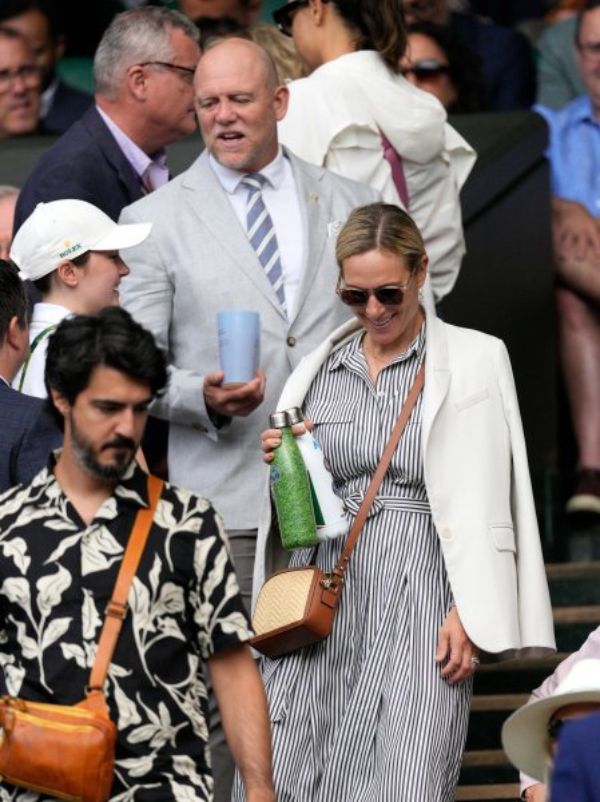 She met Mike in the Wharf Bar in Manly, Sydney, when Mike was drowning his sorrows after being cut from the England squad during the 2003 World Cup ahead of the semi-finals.
Zara, who was on a gap year at the time, was introduced to the fly-half by Prince Harry, who was in Australia to cheer on the England squad.
They have gone on to have three children, Mia Grace, eight, Lena Elizabeth, four, and son Lucas Philip, one.