Princess Charlotte certainly had a day to remember on her first-ever trip to Wimbledon.
The eight-year-old was treated to watching the men's final alongside mum and dad the Prince and Princess of Wales and big brother Prince George – and they saw Carlos Alcaraz beat Novak Djokovic to clinch the title in a five-set thriller.
Both eight-year-old Charlotte and George, 10, looked extremely smart as they joined their parents at the All England Club – owing to the strict dress code enforced on those who sit in the Royal Box. This meant that George had to wear a tie and jacket, while Charlotte wore a cute dress.
The £175 frock in pretty cornflour blue had a floral pattern and featured a ruffled skirt and wing-style sleeves, which the young princess wore with white shoes and some cool peach-coloured sunglasses.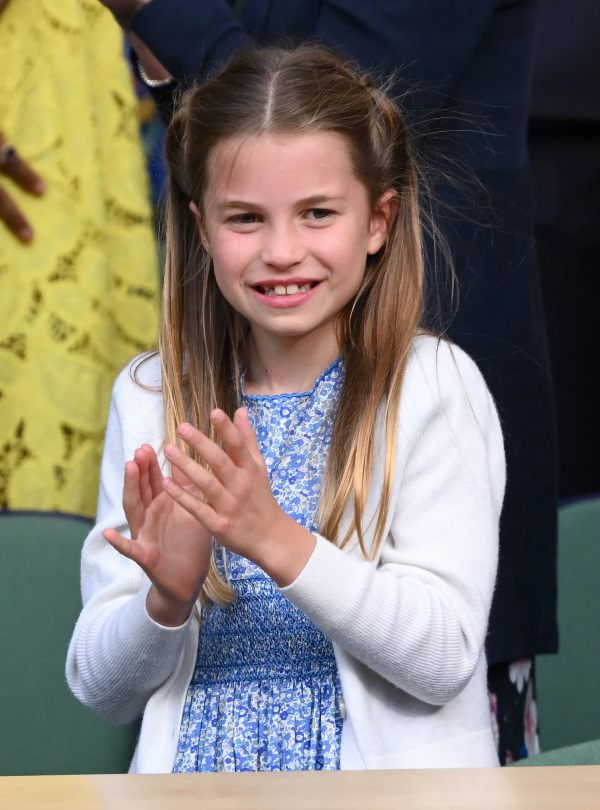 The dress is from the Spanish brand Friki – and given where the company is based, many have speculated the garment could have held a special hidden meaning.
That's because joining the Wales family in the Royal Box on Sunday was King Felipe of Spain, who was there to cheer on his fellow countryman Alcaraz, who ended up scooping the title. At the end of the match, William was seen talking to the monarch alongside George and Charlotte.
It also led some to ponder if Charlotte's dress was also a giveaway of which player she had wanted to walk away as Wimbledon champion at the end of the match.
One royal fan wrote on Twitter, referring to George and Charlotte's nanny: "A [Spanish] dress from Maria to honour Felipe."
Another said: "Look at Charlotte's face when talking to a king. She's a born queen."
While another commented about the encounter between Charlotte and King Felipe: "Adore that look on Princess Charlotte's face. Totally absorbed."
At Wimbledon on Sunday, Kate presented world number one Alcaraz with his first Wimbledon championship trophy, marking the Spaniard's win against Djokovic who was battling for a record-equalling eighth Wimbledon title.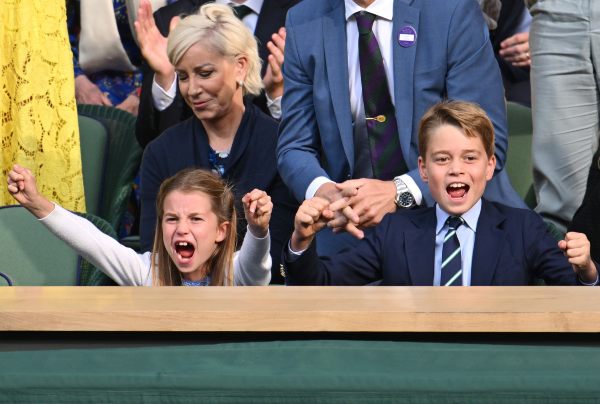 Both players bowed in front of Kate ahead of receiving their gongs and chatted with the princess briefly before she stepped back and joined the crowd in applauding each of them.
The Waleses arrived in SW19 around noon for Charlotte's first-ever visit to the tournament. Wearing a blue dress, she held Kate's hand and walked ahead of George and William to reach the Players' Lawn and greeted Wimbledon staff, police dog Stella and British wheelchair doubles champion Gordon Reid.