The palace was prepared to have Prince Louis whisked away from King Charles III's coronation service if he grew tired or misbehaved, Page Six is told.
The 5-year-old — who let out several yawns as the lengthy ceremony went on — appeared to be on his best behavior during the service while seated between his sister, Princess Charlotte, and mom, Kate Middleton.
Louis appeared to briefly leave the service about an hour and a half in, but returned to sit with his family to sing "God Save the King."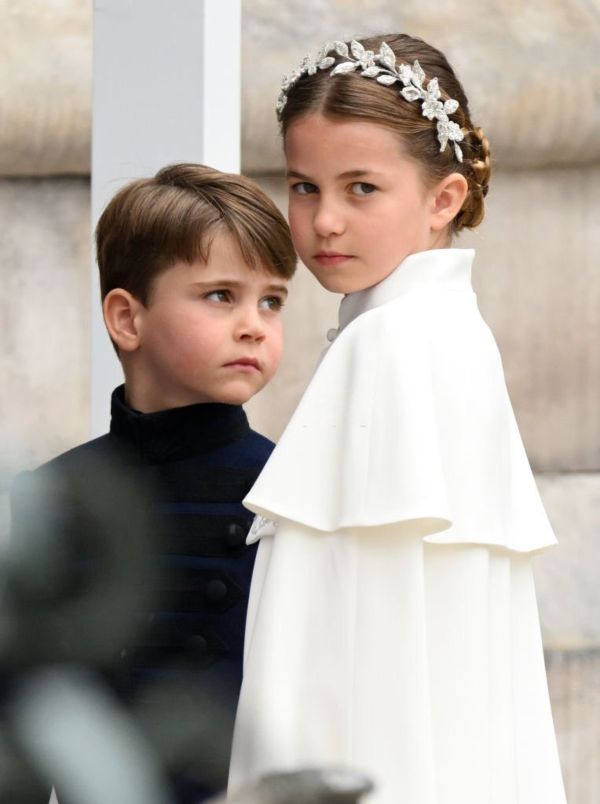 Earlier in the day, Louis walked into Westminster Abbey in London alongside his parents and sister.
Their older brother, Prince George, was also in attendance, but he arrived separately in a red uniform as one of the king's Pages of Honor.
The little one — who made headlines for his antics during Queen Elizabeth II's Platinum Jubilee last year — stood next to Middleton as she continued to look down and monitor him throughout the ceremony.
He wore a navy Dege and Skinner tunic, matching slacks and black dress shoes.
At one point at the beginning of the service, Charlotte, 8 — who twinned with her mom in an all-white outfit and headband — held her younger brother's hand as they walked behind their parents into the church.
It was confirmed earlier this week that all of William and Middleton's children would attend the service after they were photographed at the dress rehearsal Wednesday.
Prior to that, sources told Page Six that the royal family was still deciding whether Louis should attend the momentous occasion.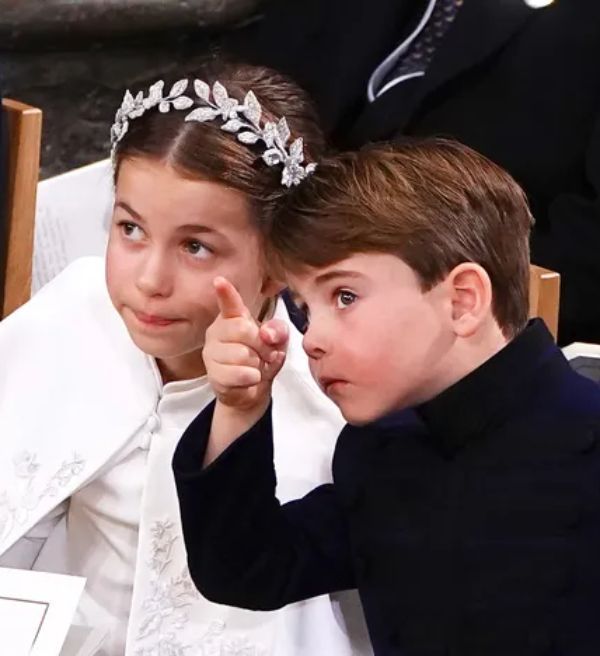 He was not present at the Queen's funeral last September after he made headlines for making several funny faces and disobeying his mom at the Platinum Jubilee just three months prior.
Meanwhile, neither George, 9, nor Charlotte's attendances seemed to be in question since the eldest Wales child was named on the invitation and the young princess has previously helped keep both of her brothers on their best behavior.