The young and mischievous Prince Louis was the very much the main focus of many people's attentions as he attended his grandfather Prince Charles' Coronation service.
The five-year-old royal – youngest son of Prince William and Kate Middleton – left people delighted as he sat with his parents and sibling, especially when Prince Louis accidentally sang 'God save the Queen' instead of the updated lyric of the national anthem at the end of the service.
For many, Louis trouble-causing antics have been a refreshing reminder that even royal youngsters are immune to the pageantry surrounding them, and viewers of today's lavish ceremony have since taken to Twitter to laugh at the young prince.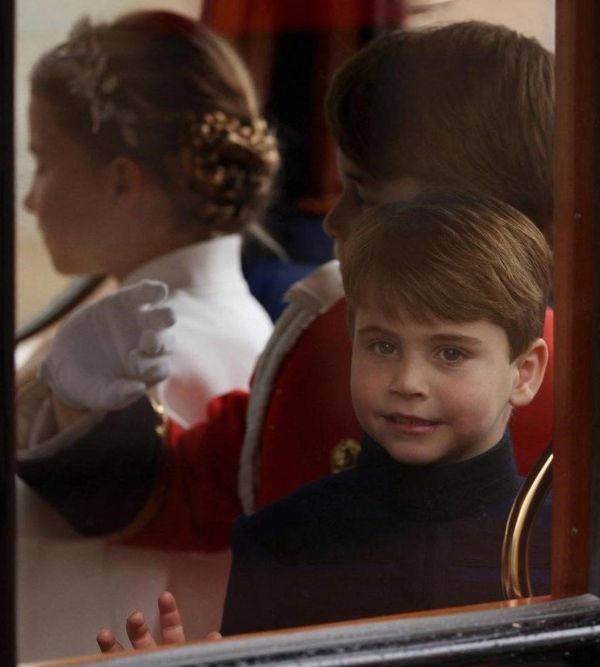 "Prince Louis sang Queen instead of King bless him #Coronation", tweeted one viewer of today's Coronation.
Another wrote: "Prince Louis singing "God Save the Queen" has made my day. He's back!"
A third then penned: "Prince Louis saying "God save the Queen" during the national anthem is the most iconic moment of this spectacle!"
The day proved a little too long for Louis as he was spotted yawning, pointing and staring aimlessly around Westminster Abbey
Eventually, Prince Louis was taken out the ceremony, while his family remained inside. He then returned after a break to rejoin them for the procession back to Buckingham Palace.
The youngster hit the headlines last summer after making rib-tickling faces from the balcony of his great-grandmother The late Queen's Platinum Jubilee, with mum Kate Middleton struggling to calm him down.
But the Princess of Wales kept her cool in the end, after she was seen smiling down at Louis as she listened to the performance of Alleluia by the Ascension choir – a gospel choir handpicked for the occasion.
Last year, Louis grabbed headlines after he let out a howl and clapped his hands over his ears on the Buckingham Palace balcony during the Platinum Jubilee flypast as his "Gan Gan", the late Queen, told him what was happening.
The now-fourth-in-line to the throne was also spotted being bounced on the knee of his grandfather Charles during the Jubilee pageant and giving his mother Kate a kiss on the cheek and a cuddle.