Defeated Wimbledon finalist Ons Jabeur was consoled by Kate Middleton as she broke down in tears on Centre Court after losing to the unseeded Marketa Vondrousova in Saturday's final.
Tunisian talent Jabeur had been looking to become the first woman from her continent to win a Grand Slam, having also lost out in last year's final to Kazakhstani Elena Rybakina.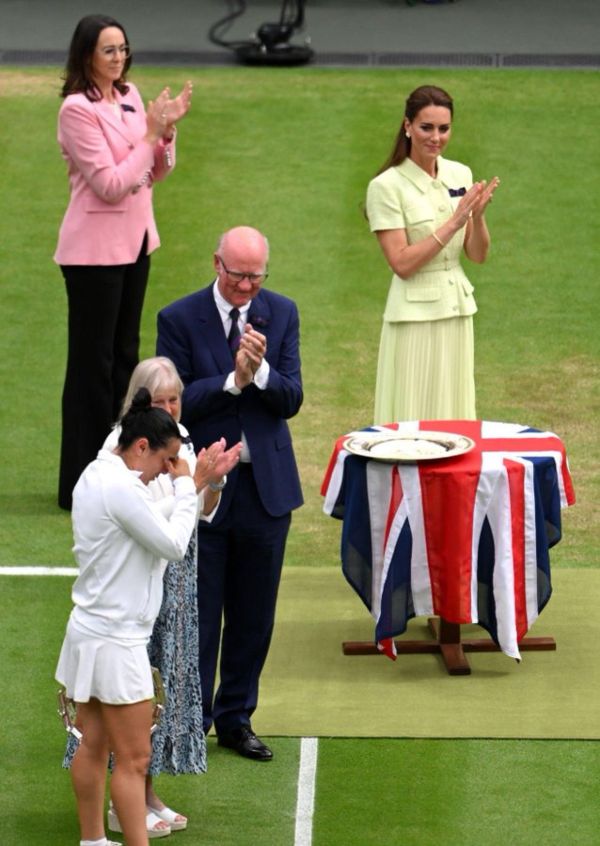 Jabeur said, through tears: "I will try to speak because this is very tough. I think this is the most painful loss of my career. first I want to say congratulations to Marketa and her team for this amazing tournament.
"You are an amazing player and I know you had a lot of injuries so I am very happy for you. It is going to be a tough day today for me. I am not going to give up and I will come back stronger. It's amazing tournament for me, I want to thank my team for always believing in me.
"We are going to make it one day, I promise you. Thank you guys for coming, thank you for cheering for me. I really appreciate your support, it has been a tough journey but that is tennis. I promise I'll come back one day and win this tournament."
Jabeur had said after her semi-final victory over Aryna Sabalenka: "Hopefully, I can make history not just for Tunisia but for the whole of Africa. I am going all out for it."
A year ago, Jabeur was edged out by Rybakina in the showpiece despite winning the opening set. She had aimed to go one better against unseeded Czech Vondrousova in Saturday's clash, but again fell agonisingly short of putting her name on the Venus Rosewater Dish after the Centre Court showpiece.
Vondrousova became the first unseeded woman to win at SW19 since 1963 as she won the final in relatively convincing fashion, triumphing over two sets 6-4, 6-4. The second set saw the talented Czech come from a break down to storm back and secure the victory.
With her victory, Vondrousova is the third Czech woman to lift the trophy at Wimbledon. At No 42, she is the lowest ranked Wimbledon champion since the WTA rankings were introduced.
"I don't know what is happening – it is an amazing feeling," said Vondrousova, who beat five seeded players to lift the Venus Rosewater Dish.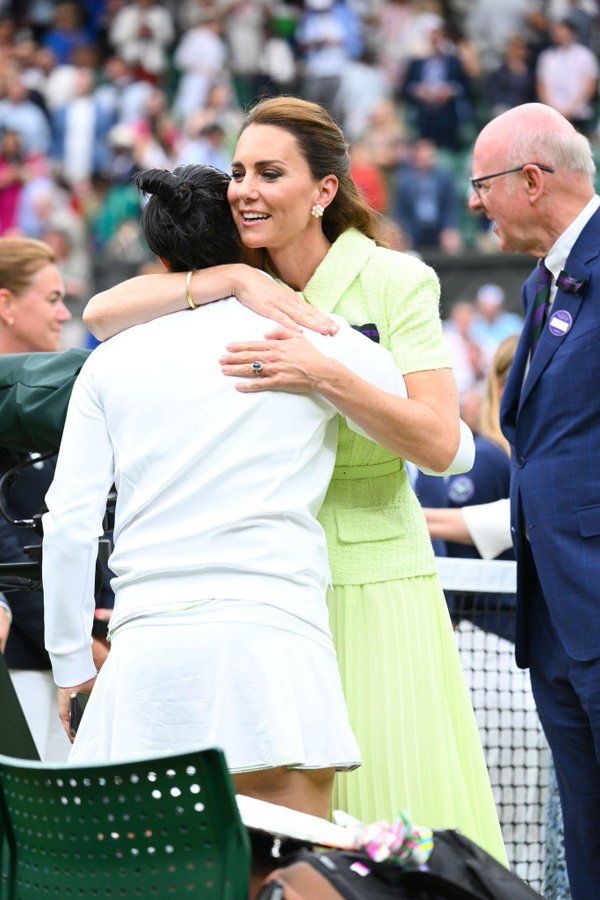 "Ons congratulations, you are such an inspiration to all of us. I hope you will win one day, you are an amazing person. Congratulations to the team. After everything I have been through, I had a cast last time, it's amazing I can stand here and hold this. Tennis is crazy.
"I don't know how I've done it. The comebacks are not easy you never know what to expect. I was hoping I could comeback to this level and now I am here."