On July 16, Princess Charlotte joined Kate, Princess of Wales, Prince William and Prince George for the men's final at Wimbledon.
Carlos Alcaraz was the talk of the town as winner of the Wimbledon 2023 Championships, but spectators also could not stop talking about the eight-year-old Princess.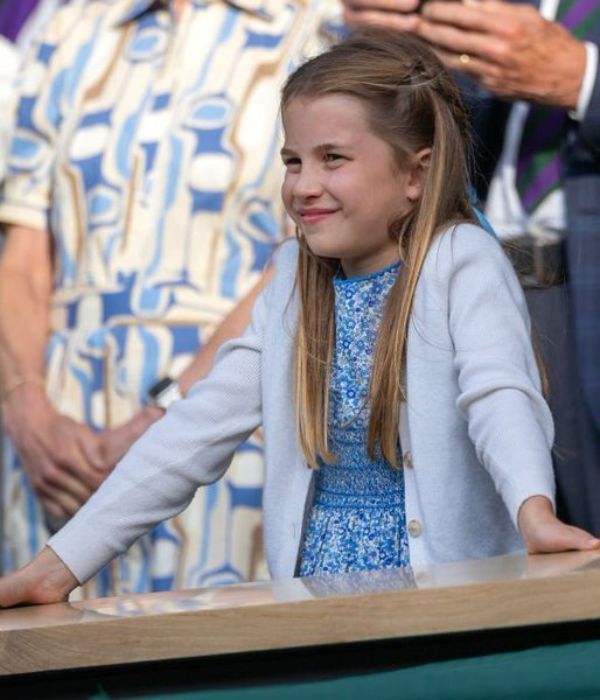 Princess Charlotte wore the Alitas Dress by Friki (£169), the Amelia button-up white cardigan from Reiss (£15 down from £48) and the Siena shoes by Papouelli Shoes (priced between £85-£89).
The Princess wore her long hair loose but with two little plaits attached with a big blue bow.
Kate Middleton previously spoke about trying to teach Charlotte to plait her hair so her hairstyle could have been the work of the mother-daughter duo.
The summery outfit was adorable but it was her chic accessory that really turned heads.
Royal fans on Twitter went wild over Princess Charlotte's chic pink sunglasses.
These were The Flyers | FLEXI in Dusty Pink by Leosun, priced at £21.
They were obsessed with the fun accessory. @fairyunicorn24 tweeted: "How cute does Princess Charlotte look with her sunglasses." @anjanadkumar responded: "I cannot handle her cuteness!"
@DemetraAutumn compared the young royal to her fashionista mother: "Princess Charlotte in sunglasses just like her mum, she's already iconic!"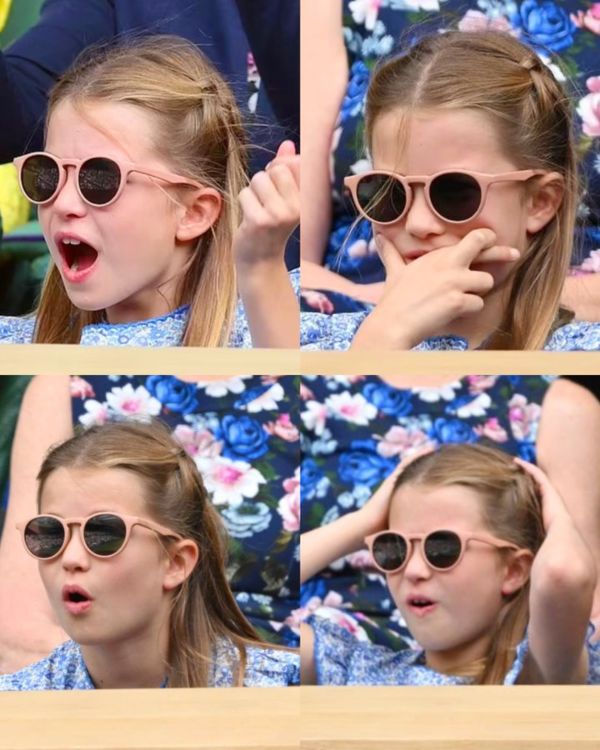 Commenting on Charlotte and George's interest in the match, @TeresaRoby5 said: "I love how invested they are! I have to admit tennis was never my thing.
"The only reason I ever tune in is to see what Princess Catherine is wearing"The kids were a pleasant surprise. George is looking more and more grown up. I bet the sunglasses Charlotte is wearing are sold out!"
@CHRISTENIATHOMA was in agreement: "Check out our little Princess Charlotte in her sunglasses, looking very pretty."