Kate Middleton is having a patriotic fashion parade before King Charles' coronation!
The Princess of Wales, 41, has worn red, white and blue — in that order! — for her three official engagements before the crowning ceremony at Westminster Abbey on Saturday, the three shades of the United Kingdom's Union Jack flag.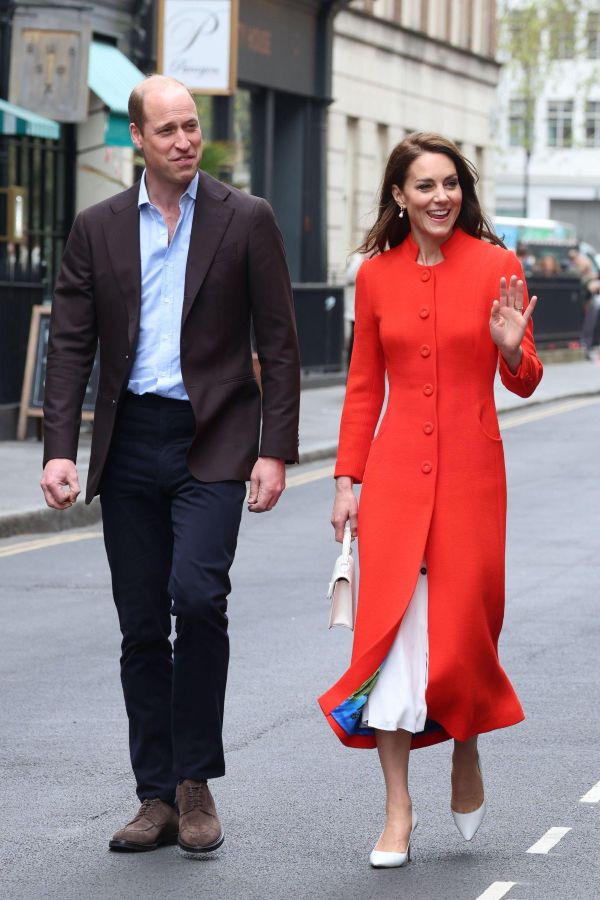 The unmissable tribute exemplifies flag dressing at its finest. Like Queen Elizabeth and Princess Diana before her, during visits abroad, Princess Kate is known to diplomatically nod to her host country by wearing a hue or two from the host country's national flag. Her careful choice of red, white and blue before the historic coronation is a sure show of support for Great Britain at this momentous time.
The fashion fun began Thursday at the Dog & Duck Pub in Soho, London with Prince William.
The Princess of Wales wore a red coat with blue lining by Eponine London, a recycled wardrobe staple she previously wore in Wales during Queen Elizabeth's Platinum Jubilee weekend in June 2022, as well as a May 2021 outing surrounding the launch of the book Hold Still, over a white skirt. She accessorized with white heels and a coordinating handbag — weaving all three Union Flag colors into one outfit.
Princess Kate wore white for her first engagement of Friday, attending a formal lunch at Buckingham Palace for visiting leaders in a long sleeve white midi dress with a black belt, which Hello! identified as Jenny Packham. The royal then popped in the crowd during a surprise walkabout at The Mall after, charming the crowds camped out for the coronation.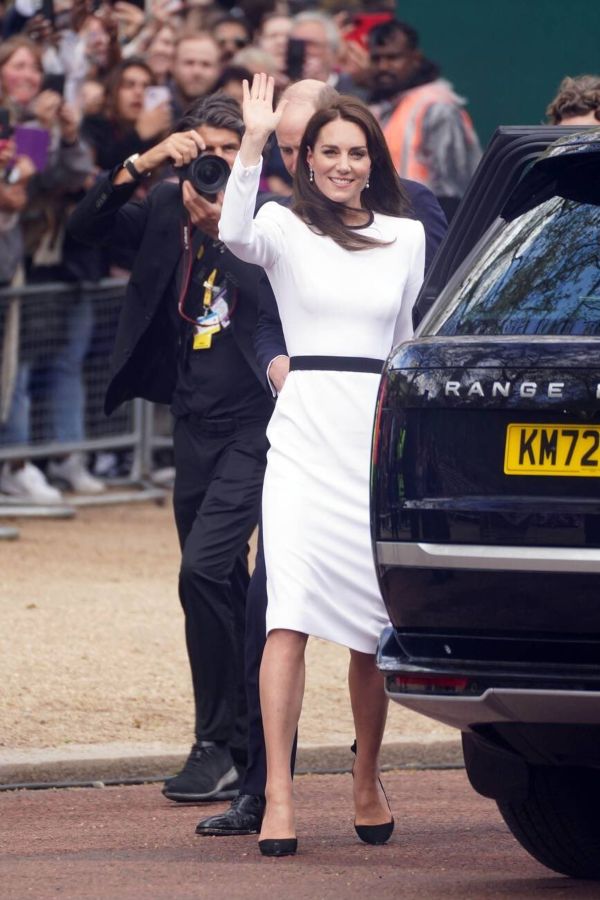 "Oh my goodness, I was screaming and crying! She is so approachable, so much more beautiful in real life," well-wisher Manuela Paz, who got to meet Kate, tells PEOPLE of seeing the princess in person.
Later Friday, the Princess of Wales changed into a draped blue dress by Self Portrait with a high neckline, long sleeves and belt for a special reception at Buckingham Palace for overseas guests. She completed the look with sapphire and diamond fringe earrings that previously belonged to the Queen Mother. The Princess of Wales previously wore the jewels on several occasions, including at her 2021 Christmas carol concert at Westminster Abbey.
Fashion insiders are eager to see what Princess Kate will wear to Saturday's coronation at Westminster Abbey, as speculation swirls that she might not wear a tiara.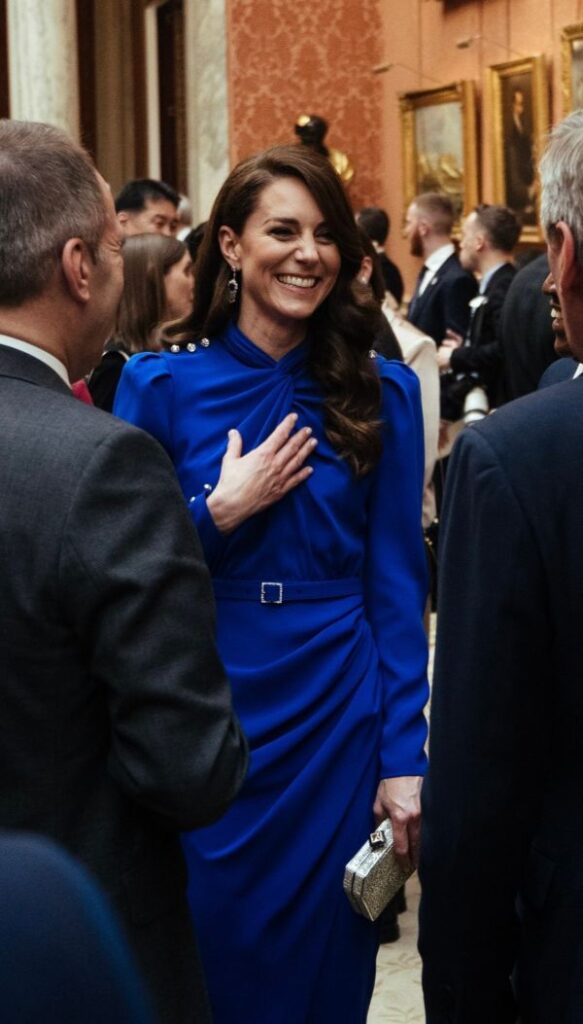 "I think Kate will wear something thoughtful that will in some way show her loyalty to King Charles," Bethan Holt, fashion director at the Daily Telegraph tells PEOPLE. "She will recognize this as a huge moment, and I think we'll see something that sets her apart from the crowd."
Next in line to the role of Queen Consort and the first Princess of Wales to attend a coronation since 1902 means royal watchers could see Kate making quite a grand statement.
"It's quite nice for her in a way that she can really make this her own, as every time she's on a tour, either the Queen or Diana has been there before — and there's an expectation," Holt says.