On Wednesday — St. David's Day, a day of national celebration for Wales — the Prince and Princess of Wales honored the Welsh Guards in Windsor, a short drive from their home, during the St. David's Day Parade. The event marked the first time Prince William has visited the Welsh Guards since becoming the ceremonial Colonel of the Welsh Guards, a royal role announced in December.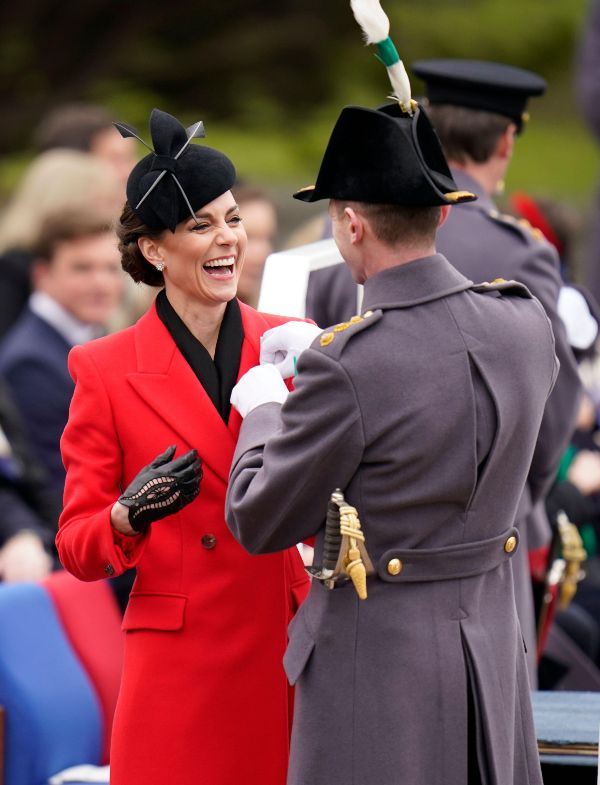 Shortly after arriving at the parade ground, William and Kate handed out symbolic leeks to the officers and guardsmen of the regiment in a traditional part of the St. David's Day parade. The leek has long been associated with Wales — according to the story, the nation's patron saint told Welsh soldiers to wear a leek on their helmets so they could better identify each other in battle against the Saxons.
The ceremony ended with the Prince of Wales taking the royal salute as the troops marched passed. Following the parade, William and Kate sat for an official photo alongside the Prince of Wales' company.
Prince William, 40, and Princess Kate, 41, then met families from the regiment as well as a group of troops from the 5th Royal Australian Regiment (5RAR) who are currently in the U.K. helping to train the Ukrainian Armed Forces.
In many ways, the event mirrored the duty that Kate carries out most years on another national day: handing out of symbolic shamrocks to the Irish Guards on St. Patrick's Day.
The event, at Combermere Barracks in Windsor, was part of a Wales-themed week for the royal couple. On Tuesday, Prince William and Princess Kate spent the day in the country, which followed a visit to Cardiff on Saturday to watch Wales play rivals England in rugby.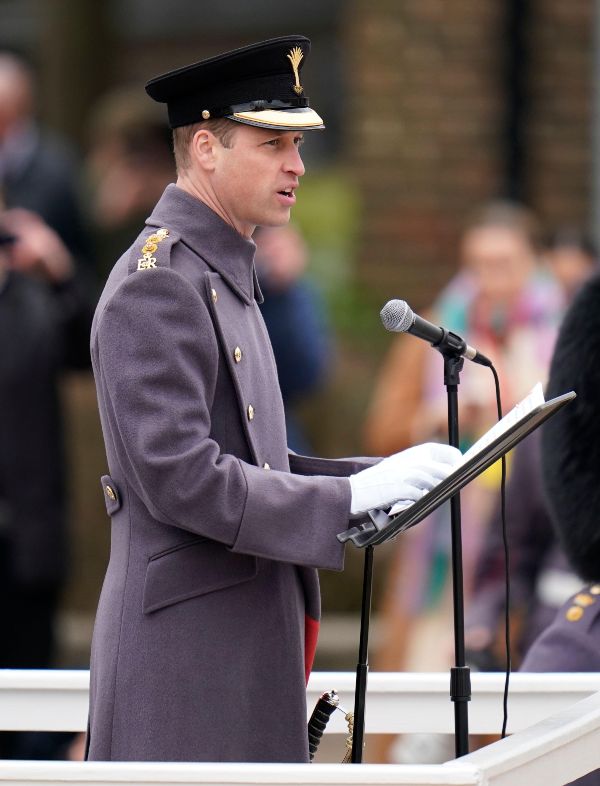 Before King Charles III named William and Kate as the Prince and Princess of Wales following the death of Queen Elizabeth, the couple already had a special connection to Wales — it's where they lived as newlyweds and first-time parents!
Prince William and Princess Kate visited Wales as soon as was practically possible after receiving their new titles — just a day after the royal mourning period ended in September.