Prince William and Kate Middleton are said to have attended the christening of seven-month-old baby Rose, the daughter of Pippa Middleton and James Matthew, who was baptised this week.
Over the last two weeks, the Prince and Princess of Wales have been busy conducting a string of royal engagements which has seen Kate reveal secret skill during a leisure centre visit and wear some affordable Zara earrings to the BAFTAs.
But they took some time out from their official engagements to attend a family event that was on their private calendar.
It's understood that Kate's sister Pippa Middleton held a christening in their local village church in Berkshire and 'both the Prince and Princess of Wales attended the service'.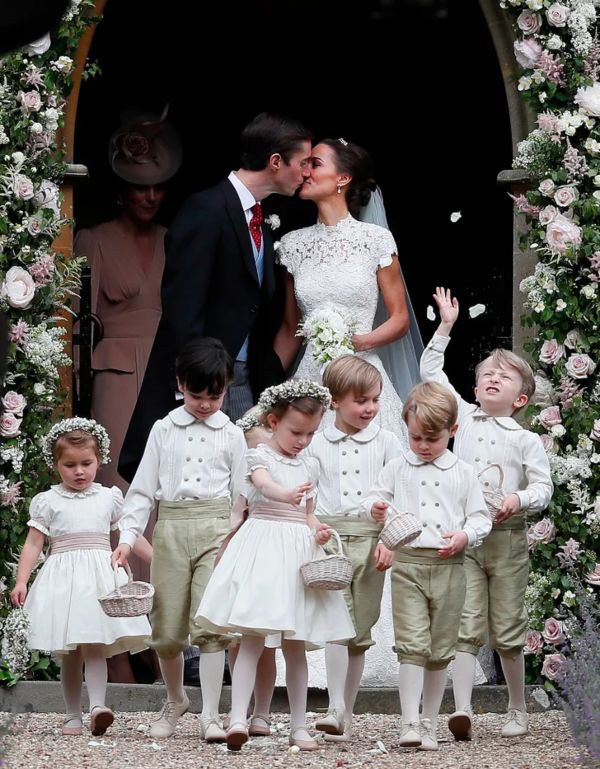 The Daily Mail's Richard Eden, was told, "Prince William and Catherine both attended the service."
Rose is Pippa and James Matthew's third child, as they already have son Arthur aged four, and daughter Grace, aged one.
Rose is the youngest of their mother Carole Middleton's six grandchildren, and Carole previously gave a nod to Rose in a rare post.
It's not clear if Prince William and Kate took their own three children Prince George, Princess Charlotte and Prince Louis to the service but if it was held during the week then the children would have been in school at Lambrook.
Pippa and James recently returned from a sun-soaked break in St Barts, where the Matthews family owns the Eden Rock resort, one of the region's most exclusive hotels.
James' parents David and Jane Matthews purchased the resort back in 1995 and moved over to run the business which has attracted stars including Leonardo DiCaprio, Brad Pitt and Elton John.
Meanwhile, sister Kate and William tend to take their children on colder epic family getaway when they go skiing for the Easter holidays.