The Princess of Wales looked regal in powder blue this afternoon as she hosted a Buckingham Palace garden party with her husband and the Duke and Duchess of Edinburgh.
Kate, 41, and Prince William, 40, were the picture-perfect couple as they greeted guests in the grounds of the royal residence in a post-coronation celebration. Duchess Sophie, 58, also chose a blue dress to join in with the fun while Prince Edward, 59, was smart in a top hat and tails.
The mother-of-three accessorised her Elie Saab dress and hat combo, which is a repeat of an outfit she once wore to Royal Ascot, woth dazzling diamond teardrop earrings and a clutch.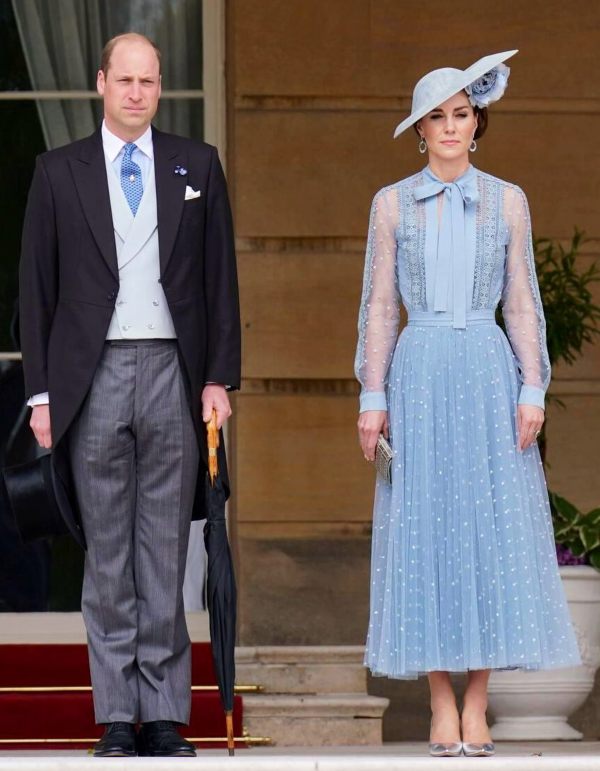 Meanwhile, her hair was styled in a sleek, intricate updo while her hat contained another floral headpiece – harking back to her show-stopping Coronation look.
She was oozing glamour once again today after donning a more practical outfit yesterday while she joined The Big Help Out efforts with her children.
Today's garden party invites 500 'coronation champions' from across the country into the grounds of the royal residence to celebrate their volunteering achievements after they were rewarded by Queen Camilla in the Coronation Champions Awards in February 2023.
As Kate greeted the champions and thanked them for their hard work, she looked regal in the dress and hat combo, which was a slightly more jazzed-up look from her appearance at the Slough Big Help Out yesterday.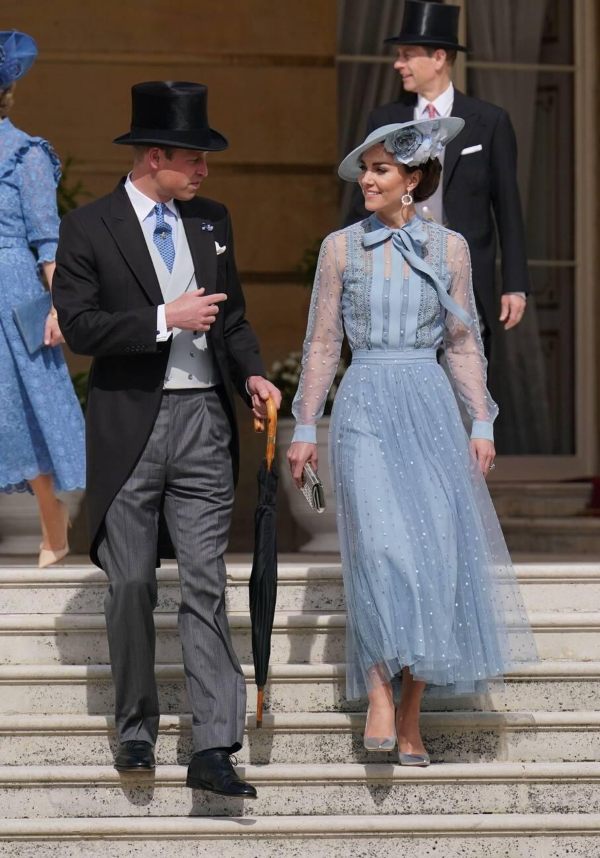 As they teamed up with the Scouts, the Waleses got to work filling in holes and driving diggers – with the children treated to s'mores as a reward for their hard work.
While Kate directed her children and got stuck in to help out herself, she opted for a practical yet chic baby blue 'Liberty' Frill Neck Silk Shirt from Really Wild Clothing, costing £129.