Millions tuned in to watch the highly-anticipated arrival of King Charles and Queen Camilla on Saturday.
As the couple pulled up in their carriage at Westminster Abbey, for the coronation, many royal fans found themselves asking the same question: Where are William and Kate?
The order of service issued by Buckingham Palace showed that they were supposed to arrive and be seated before Charles and Camilla.
But it seemed things didn't go to plan, as the Prince and Princess of Wales, along with their children Princess Charlotte and Prince Louis, arrived after the monarch.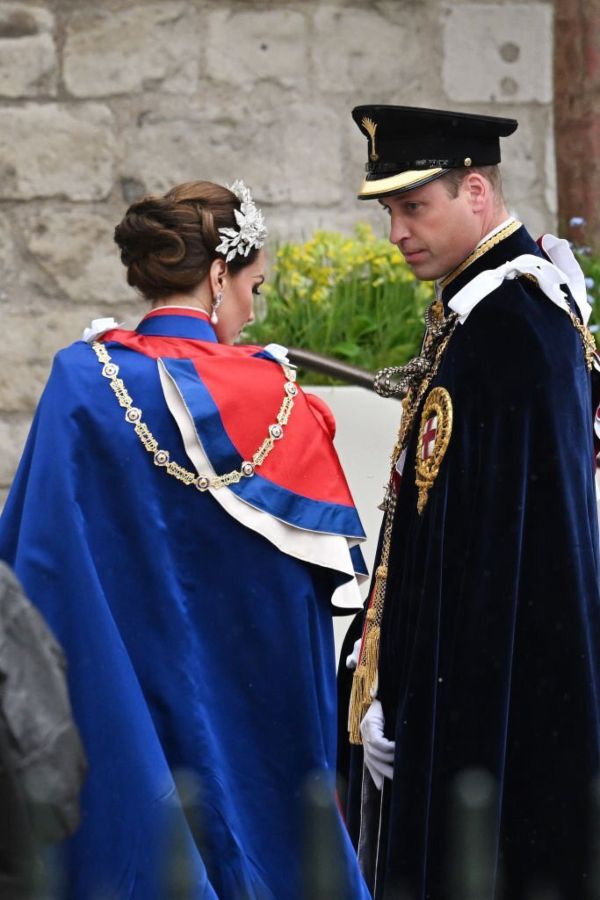 Meanwhile, Prince George joined seven other pages of honour and helped his grandfather in the procession.
The official order of service said: "Their Royal Highnesses The Prince and Princess of Wales, Princess Charlotte of Wales and Prince Louis of Wales arrive at the Great West Door and are conducted to their seats in the Lantern. All remain seated.
"Their Majesties The King and The Queen arrive at the West Gate. A fanfare is sounded. All stand."
But William and Kate could be seen standing behind the King and only taking their seats as he was already walking into the church.
It also meant that the camera panned in to capture the King and Queen rather awkwardly waiting in their carriage for five minutes.
Royal biographer Omid Scobie, one of the authors behind Finding Freedom, believes the delay may have been down to the Wales' children.
He wrote in Harper's Bazaar: "The room for error was nil. And thankfully, due to the weeks of rehearsals that the royals took part in ahead of the coronation, the day went ahead smoothly.
"In fact, apart from Prince William and Princess Kate joining the procession late (children were to blame, a source tells me), and Camilla's ladies in attendance – sister Annabel Elliot, and queen's companion the Marchioness of Lansdowne – accidentally creating an unfortunate wedgie moment out of her silk Bruce Oldfield dress on the way into the Abbey, very few hitches took place."
The possible timing blunder was also spotted by keen royal fans, who took to social media to question what may have gone on.
One wrote: "Prince William, Kate, and their 2 younger children were supposed to have arrived 5 minutes ahead of him, but instead they were a minute late; so he couldn't get out of the carriage until Prince William and Kate enter the building."
Another said: "Commentators said that William & Kate were late and Charles was not pleased."
A third joked: "Best laid plans lol William & Kate are late !! #MercuryRetrograde."