The Prince and Princess of Wales surprised guests at the second Buckingham Palace garden party of the year earlier this week.
Kate, 41, looked beautiful in a repeat powder blue Elie Saab ensemble, while William, 40, donned a morning suit with a blue printed tie, but did you spot another one of his accessories?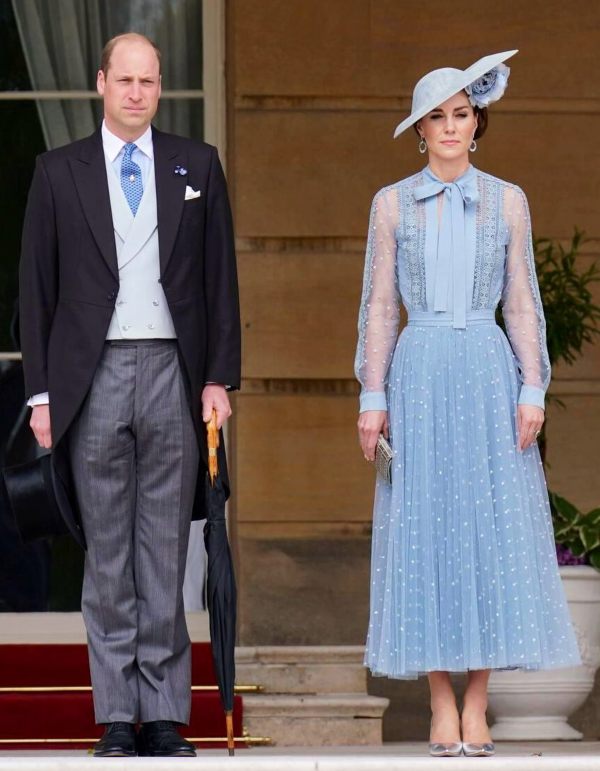 The Prince wore a buttonhole pinned to his left lapel, which appeared to be a tiny bunch of forget-me-not flowers.
Forget-me-nots were William's late mother Princess Diana's favourite flowers, and are therefore very special to both William and his younger brother, Prince Harry.
The Sunken Garden at Kensington Palace was given a makeover ahead of Princess Diana's statue unveiling in 2021, with the planting of over 4,000 buds, including 300 tulips, 200 roses and 100 Forget-me-nots.
Meghan Markle's bridal bouquet also featured Diana's favourite flower, with Harry handpicking forget-me-nots from the garden at Kensington Palace before their wedding day.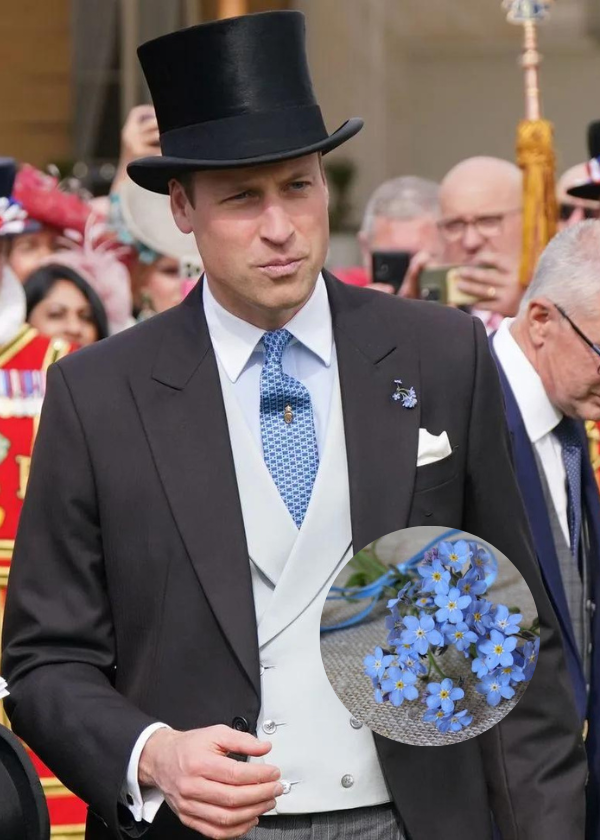 One of the first photos of Harry and Meghan's eldest child, Prince Archie, also featured the lovely blue blooms. The sweet snap showed the newborn in his mother's arms, as she walked through their garden at their UK residence, Frogmore Cottage.
William and Kate were joined at the garden party by the Duke and Duchess of Edinburgh, the Princess Royal, and the Duke and Duchess of Gloucester.
The royals mingled with 8,000 guests, as they sipped on cups of tea and enjoyed sandwiches and slices of cake. See their arrival in the clip below…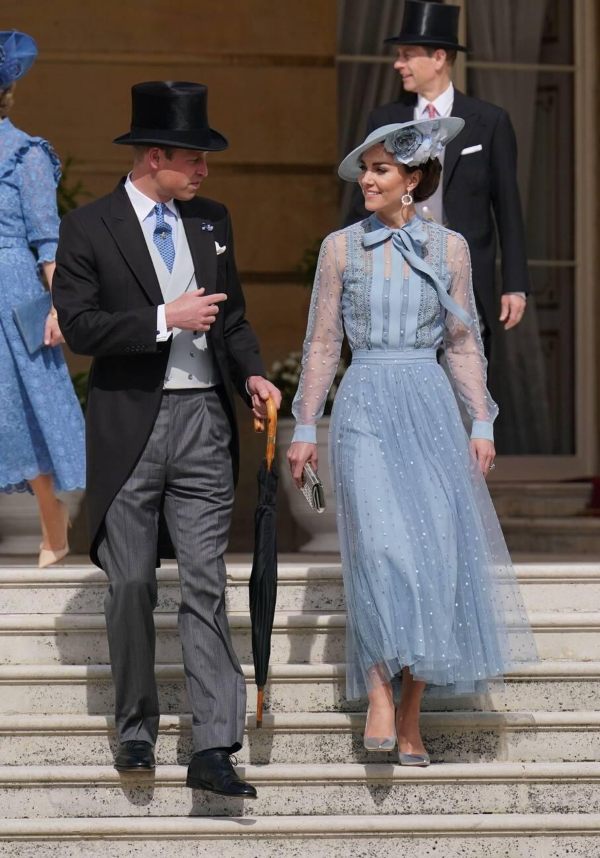 A 93-year-old woman told the Prince of Wales how she slept on the pavement for three nights to see his grandmother's coronation in 1953.
Dame Elizabeth, of Solihull, told the PA news agency: "I came to Elizabeth's coronation and slept on the pavement for three nights.
"I had measles for George's coronation when I was seven years old. Of course, there was no television then so I couldn't watch it but we had an accumulator radio."
Speaking about Charles's coronation, she said: "We watched the coronation at home, on Sunday we had a street party and on Monday I had to recuperate ready to come here."
Dame Elizabeth added: "It means absolutely everything [to be at the garden party].
"I was so surprised, I was nominated by St John Ambulance Service because I've done 79 years of voluntary service and when I was invited I was just amazed.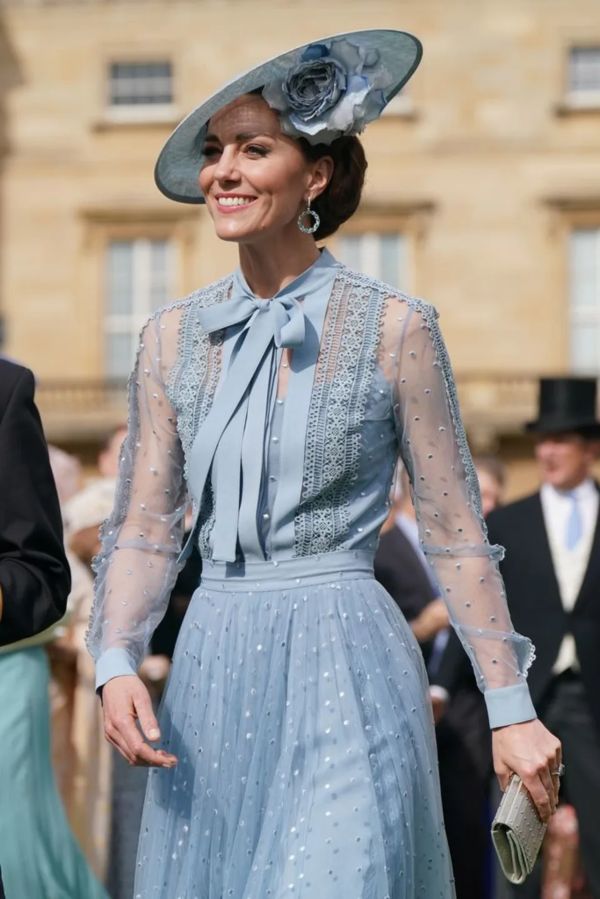 "I can't do events now but I'm still on some of their committees.
"I've done everything, I'm not being funny. I joined as a cadet then I ran a cadet division and since then I have been the deputy commissioner."