Princess Charlotte is every inch her mother Princess Kate's carbon copy. From her flowing brunette locks to her radiant smile, the eight-year-old royal most definitely takes after her royal mum.
The third in line for the throne has been known to imitate her mum on numerous occasions, proving that the apple doesn't fall far from the tree…
Like mother, like daughter, both Princess Charlotte and her mother Princess Kate boast beautiful brunette tresses. Over the past few years, it seems that little Charlotte has inherited one of her mum's habits – flipping her hair!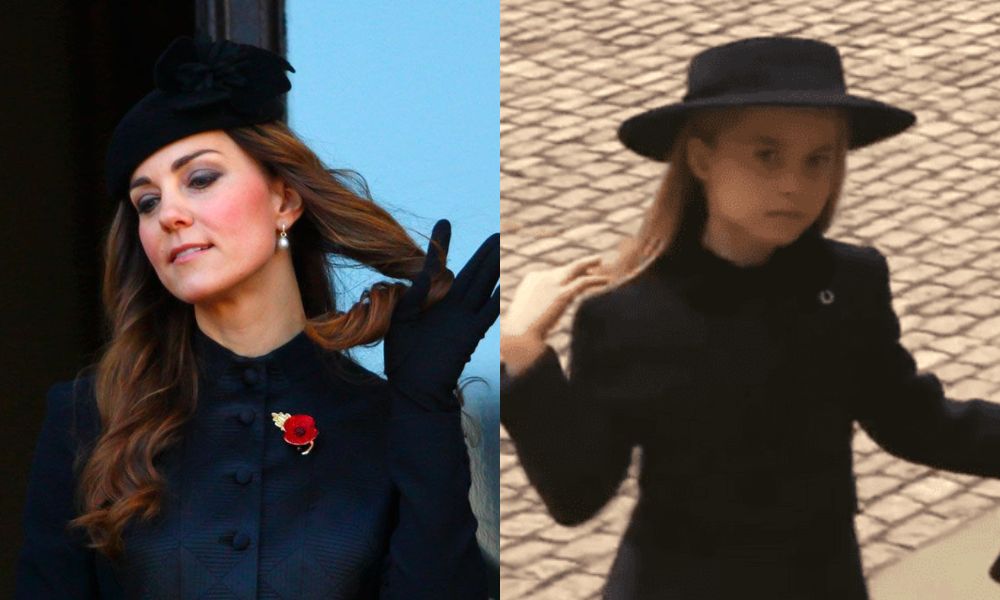 At Queen Elizabeth II's state funeral, Charlotte was captured gently flipping her hair away from her shoulders – a pose that the Princess of Wales frequently adopts. Kate's glossy mane is one of her best-loved physical features, and she is often spotted flicking her locks away from the nape of her neck.
Princess Charlotte channelled her inner queen as she graciously joined senior members of the royal family at King Charles III's historic coronation. For the majestic occasion, the eight-year-old twinned with mum Princess Kate. Both royal ladies turned heads in their coordinating silk crepe dresses designed by Alexander McQueen.
Beyond this, Charlotte and Kate rocked very similar Jess Collett x Alexander McQueen headpieces crafted in silver bullion, crystal and silver threadwork.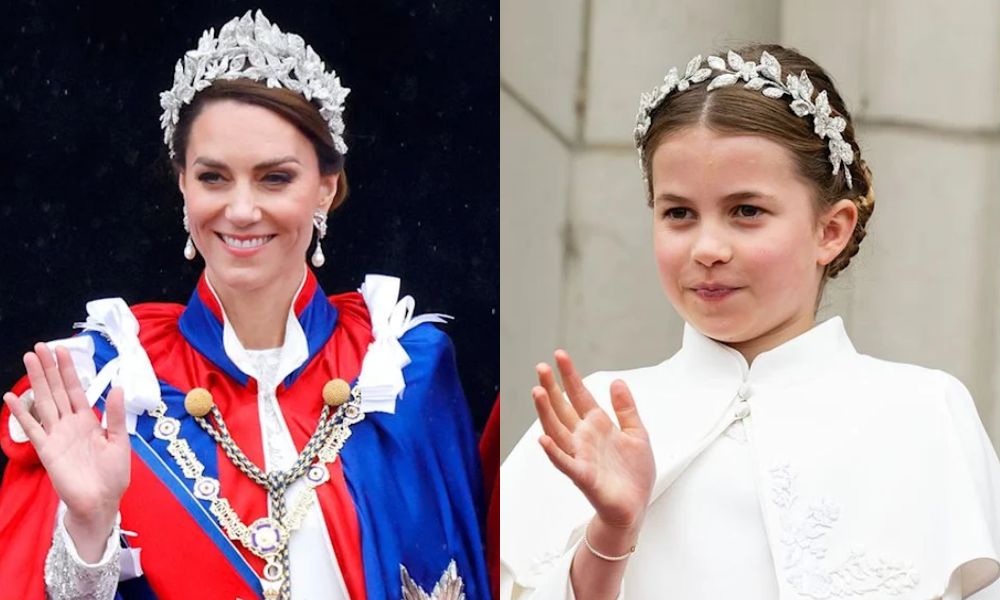 And their twinning didn't end there… Princess Charlotte copied her mum's gracious royal wave on the Buckingham Palace balcony.
In December 2019, a young Princess Charlotte made her Christmas walk debut alongside her older brother, Prince George.
After the royals left the church in Sandringham, the royal tot was spotted carefully copying her mum Princess Kate as she curtsied to the late Queen. Royal well-wishers were stunned to see Charlotte's impeccable behaviour and adorable curtsy.
Aside from hair flicking, Princess Charlotte also tends to twist her ponytail exactly like her mum. Charlotte was first spotted playing with her hair back in September 2019 on her first day of school at Thomas's Battersea.
In heartwarming photos, the then-four-year-old was spotted nervously twisting her locks as her parents dropped her off at the school gates.
Princess Kate, meanwhile, adopted the mannerism back in February 2021 during a video call with teaching staff.