Kate Middleton has grieved over the loss of her brother James's dog Ella, who he said "saved his life" amid a battle with depression. James Middleton shared how "all the family" came together to grieve while he buried the cocker spaniel. Just a week ago, when he first publicly announced her death on Instagram, James wrote he was "just about holding on".
His dog of 15 years had been diagnosed with kidney failure three months before her death.
James said he was aware "this day was coming" as he knew she was dying from kidney issues but said "it doesn't make it any easier".
Ella had accompanied him during therapy sessions while he was struggling with his mental health. His sisters Kate and Pippa were also present at the sessions, he shared.
James said he had "thought about suicide" but never "actually contemplated it" because the thoughts were interrupted because "Ella got in the way".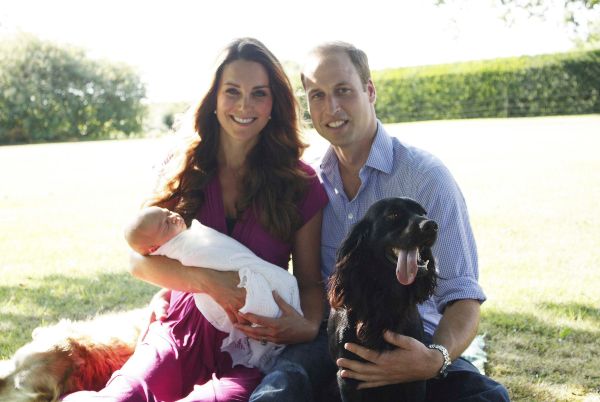 Ella was also special to Kate, as she gave birth to Lupo, Kate and William's cocker spaniel which died in 2020.
Penning an article in the Sunday Times, he wrote: "Burying her; that was the worst. It took me four hours because I knew once I had finished digging, that would be the final farewell.
"All the family came to say their goodbyes. I can't speak for them but I believe she influenced their lives too. Lupo, Catherine and William's dog, was one of Ella's puppies.
"My sister Pippa and her husband have a pup from Ella, as do other family members.
"My sisters came to some of my therapy sessions. They've always been there during difficult times and they were at my side during the hardest of times as well. For that, I am forever grateful."
He concluded in the essay that one of the worst things about owning a dog is that they only accompany people for "part of our life".
After he shared the death of Ella with his Instagram followers, he was met with lots of sympathies.
BBC horticulturist and broadcaster Monty Don, simply wrote: "I am so sorry"
Another follower, Alexander Gilkes, wrote: "So very sorry for your loss, James. It is life's great injustice that we outlive our beloved dogs. I hope you are finding strength at this sad time."
James first met the dog when she was four weeks old and he was 20. He said they grew up together and that she taught him the importance of "talking and sharing" for mental health.
He added: "A visit from a therapy dog should be on an NHS prescription. There is a huge power to it, whether someone is making a hospital visit or struggling with their mental health.
Ella is said to have inspired James to start his own natural dog food brand, which was named after her.
On the Ella and Co company website, he wrote: "A few years back, my dogs helped pull me out of a really difficult battle with depression.
"When I reached the other side, I set out on a mission to make their lives just as happy and as healthy as they've made mine, starting with the food they eat."