The Princess of Wales has been hailed for repurposing the Alexander McQueen dress she donned at the same event in 2019 – but this time, with a sweet nod to the late monarch.
Kate, Princess of Wales, accompanied her husband Prince William, who is the president of BAFTA, at the awards ceremony at the Royal Festival Hall on Sunday. The Princess, whose style is often described as classic and timeless, re-wore the white, Grecian-style Alexander McQueen dress she donned at the same event in 2019.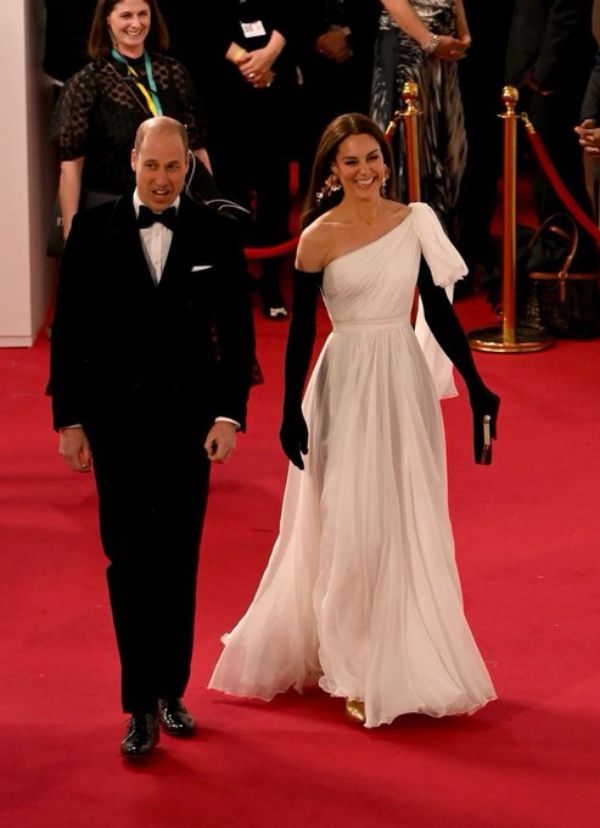 Although this time, she worked with Sarah Burton — her wedding dress designer and creative director at Alexander McQueen — to transform the look, removing the floral detailing which once adorned the gown's right shoulder and replacing it with chiffon which swept behind the royal.
Kate paired the dress with one seemingly simple accessory, a style choice that, according to one fashion expert, made the Princess's outfit her "most daring" yet and paid homage to a royal fashion icon — the late Queen Elizabeth II.
Bethan Holt, fashion news and features director at The Telegraph, said Kate proved that "re-wearing an old dress need not make your outfit boring".
The Princess, who has previously been written off as "too a 'safe' dresser to be interesting," proved naysayers wrong with her most recent outing.
Ms Holt said Kate was able to "transform a classic princessy evening gown into a daring look" through the addition of a black pair of opera gloves from Cornelia James, costing £180.
Writing for The Telegraph, she said: "This is Catherine's first outing at the BAFTAs as Princess of Wales which makes the choice of those gloves an even more interesting one. Gloves are a staple accessory in the Royal Family and were a signature item which the late Queen Elizabeth rarely left the Palace without."
The fashion expert pointed out a practical reason for the royals' frequent use of the simple accessory, noting a part of their job is "to shake hands with dozens of people a day".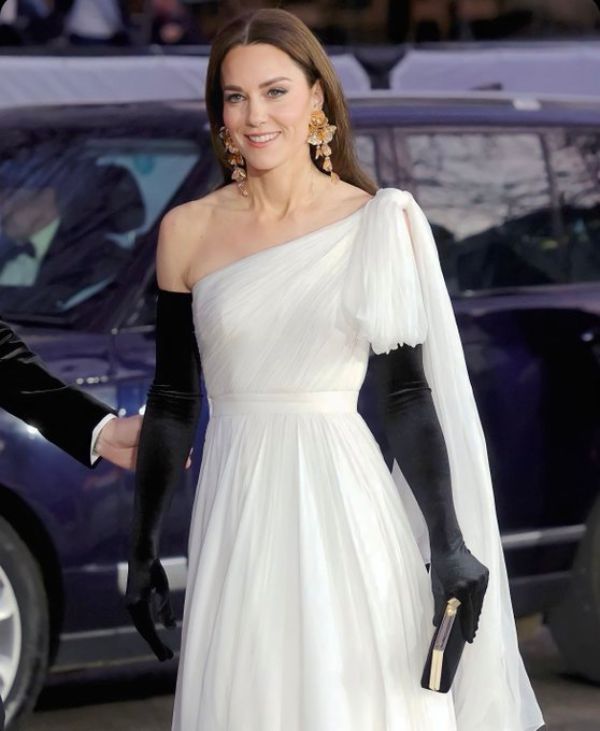 Queen Elizabeth's gloves were always sourced from Cornelia James, who established her business in 1946 after arriving in the UK as a refugee from Austria. Now, the business is run by Cornelia's daughter Genevieve, who has previously spoken about Her Majesty's love for the accessory.
In 2018, she told Good Housekeeping that while gloves had served a practical purpose, they had also become an inextricable part of the late monarch's identity.
She said: "The Queen wears gloves because they've always been part of her style. The mind's eye picture of the Queen is the white-gloved hand waving.
"They're number one: style. Number two: practical. They're necessary because if you're the Queen, you're shaking a lot of hands, so they protect her hands as well."
However, while Queen Elizabeth's wearing of gloves was often associated with elegance and practicality, other royals have used the accessory in a different way — or not at all.
Diana, Princess of Wales, often abandoned the royal protocol of wearing gloves because she liked to have direct contact with the people she met, holding their hands during visits or shaking hands on walkabouts.
Ms Holt recalled Diana, Princess of Wales, who was renowned for her sense of style, modernising royal dressing, saying one of the ways was "either to eschew gloves altogether or to play with the colours she wore".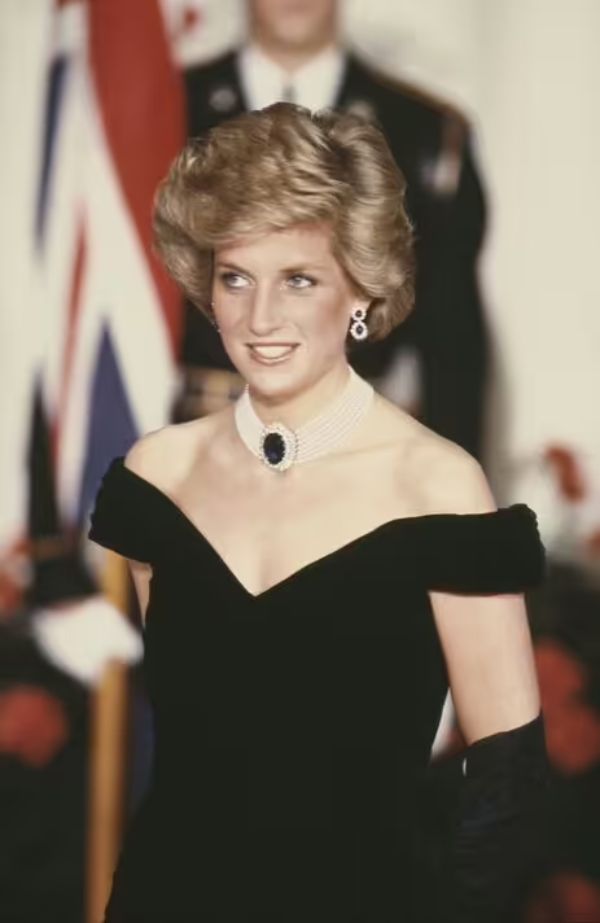 In 1985, Diana attended a banquet at the White House wearing a velvet Victor Edelstein gown. Instead of wearing the traditional white for the evening — on which she famously danced with John Travolta — she wore black gloves.
The choice received praise from several fashion editors, who telephoned the Princess's stylist the following day to commend her "chic and refreshing step".
Ms Holt claimed the current Princess of Wales used the same technique at the awards ceremony, saying Kate "used a traditional item to make a very contemporary style statement".
She wrote: "This is the Princess's fifth appearance on the BAFTA red carpet, a regular slot in her calendar which she's turned into an opportunity to deliver a wow moment with a wink to A-list style, a chance to dazzle away from the more staid environment of a state banquet."
And Kate managed to "dazzle" without delving into the trove of royal jewels, instead opting for a pair of statement earrings costing just £17.99 from Zara, the Princess's favourite high-street store.
In 2019, she paired her McQueen dress with pearl and diamond earrings which once belonged to Princess Diana and a diamond bracelet loaned to her by the late Queen.
Her recent, more democratic jewellery choice comes as BAFTA encourages its guests to keep sustainability in mind when choosing their red-carpet looks.
But, according to Ms Holt, "it was Sunday evening's clever upgrade of a classic dress which delivered a truly impactful message – just because you're re-wearing, your look needn't be boring".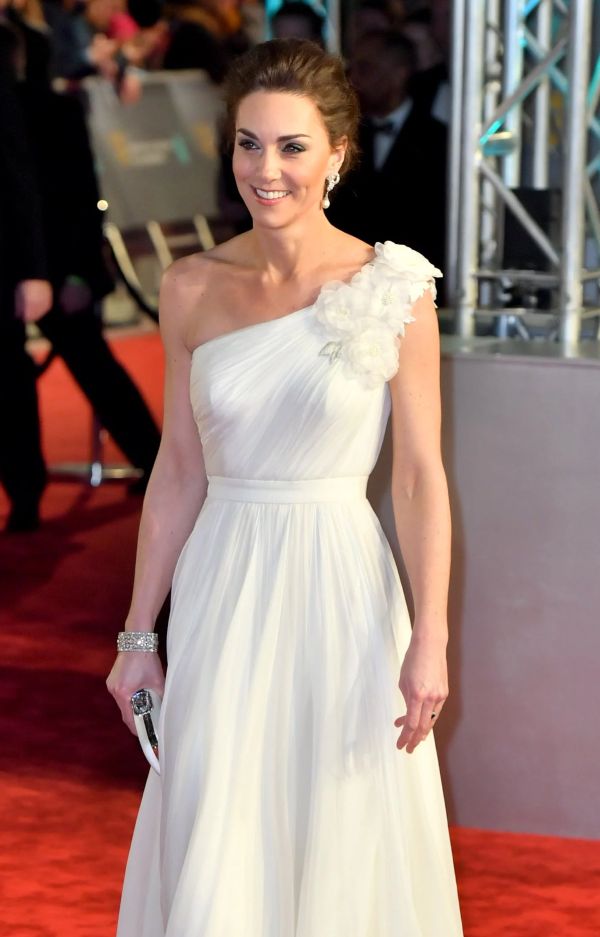 In contrast, US style expert and stylist Hallie Abrams argued Kate's look was a "rare miss", telling Express.co.uk: "It pains me to say I did not love Princess Kate's BAFTA ensemble. I love the idea that she re-wore the gorgeous Alexander McQueen white gown and I also loved that she is backing a trend we saw on the red carpets of both the Golden Globes and Grammy's this year, opera gloves.
"However, I did not love how the black opera gloves looked with the light and airy white gown. In my opinion, the outfit did not feel cohesive. There was something missing to tie it all together. I typically adore all of Princess Kate's looks, and feel like she rarely misses, so this actually makes me sad to say."