A resurfaced blog post from Meghan Markle's now-defunct website The Tig reveals her true feelings about royal princesses before she met Prince Harry – and they're not altogether flattering. 
The entry from 2014, which was written by Meghan during her time on Suits, revealed that she dreamt of being a 'royal rebel' rather than 'a Cinderella' as a child – as she reflected on the 'pomp and circumstance' and 'endless conversation' about the wedding of 'Princess Kate'.
This is despite her repeated claims that she had very little awareness of the Royal Family before meeting Prince Harry, who wrote in his memoir Spare that Meghan knew 'almost nothing' about his relatives, and had never so much as Googled them.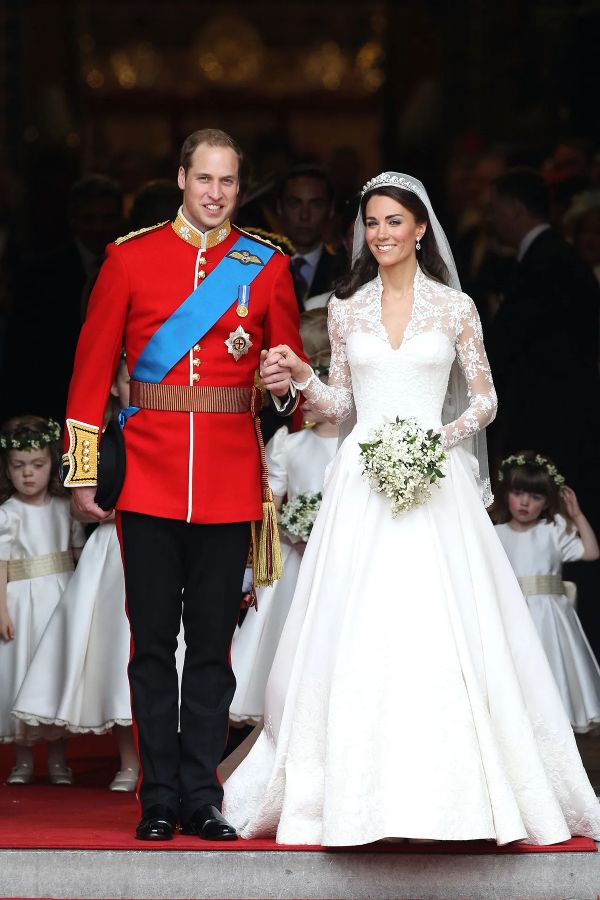 He later said that his wife hadn't known who Prince Andrew was and mistook him for the Queen's assistant because he was holding the monarch's handbag.  
However, Meghan's 2014 blog post all about Prince William and Kate Middleton's 2011 wedding suggests that she not only knew exactly who the royals were – but that she'd also formed several very strong opinions about the Monarchy and its many traditions, years before she met her future husband. 
'Little girls dream of being princesses,' Meghan wrote in the post, before insisting: 'I, for one, was all about She-Ra, Princess of Power.
'For those of you unfamiliar with the '80s cartoon reference, She-Ra is the twin sister of He-Man and a sword-wielding royal rebel known for her strength.
'We're definitely not talking about Cinderella here.'
She continued by noting that many adult women seem to carry on their 'childhood fantasy' of becoming a princess – before making a rather scathing nod to the public fascination and intrigue surrounding William and Kate 2011 wedding.  
'Grown women seem to retain this childhood fantasy,' she wrote. 'Just look at the pomp and circumstance surrounding the royal wedding and endless conversation about Princess Kate.'
Meghan's resurfaced 2014 blog post about the royals calls into question yet again her many claims about having next to no knowledge about the Monarchy or the senior members of the royal family before she met Prince Harry in 2016.
The former Suits star has repeatedly insisted that she knew very little about the royal family – saying during the Sussexes' bombshell primetime interview with Oprah in 2021 that she didn't grow up 'knowing much about the royal family' – despite one of her childhood best friends claiming that she was 'fascinated' by them during her youth.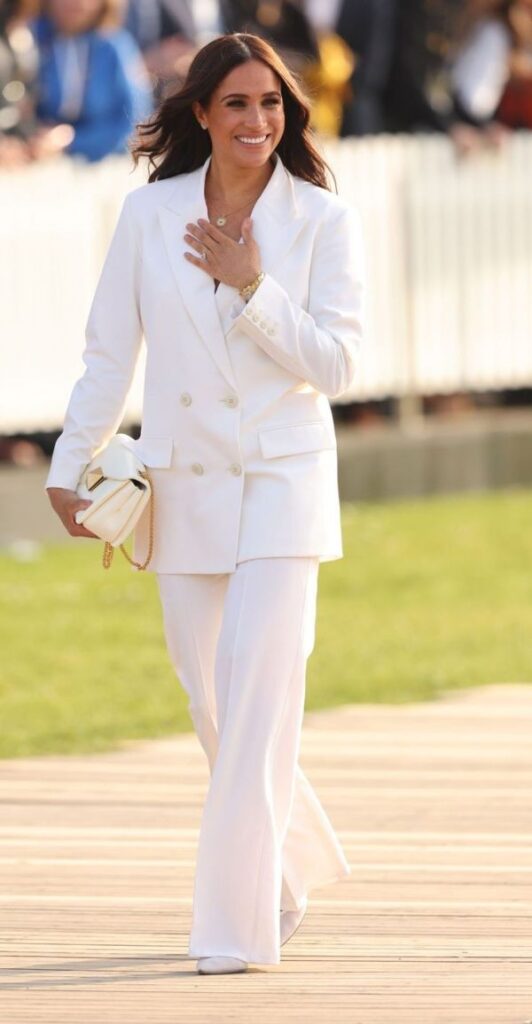 Meghan's blog, launched in 2014, was named after her favourite Tignanello wine.
Recalling her first sip, she wrote: 'It was an ah-ha moment at its finest. For me it became a "Tig" moment – a moment of getting it.'
Meghan's longtime friend, Suits director and producer Silver Tree, explained in Harry and Meghan's Netflix docuseries: 'When she first was describing [the blog] to me, she was like, "It's like your best friend telling you all the fun things you wish you knew about in one place."'