King Charles and Queen Camilla are preparing for a second coronation over the summer. The royals will be crowned in a special Scottish ceremony – or service of dedication and thanksgiving, as it is known – and presented with the Honours of Scotland.
Charles and Camilla will be in Scotland for the first week of July for Holyrood Week.
During this time, the King will host a garden party in Edinburgh, and hold an investiture ceremony, along with other engagements.
The garden party will be held on 4 July this year and it will mark the monarch's first Scottish garden party of his reign.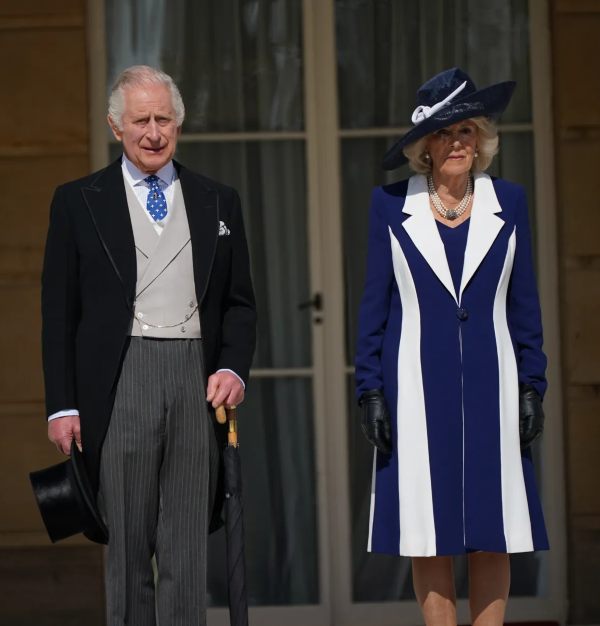 While this alone does not confirm that the service of dedication and thanksgiving will be held on 5 July, the Crown Room at Edinburgh Castle will be closed from 4 to 6 July, and the entire castle will be closed on 5 July.
This could be because the Crown Jewels will be at St. Giles' Cathedral for the service, Royal Central reports. The late Queen travelled to St Giles's Cathedral in 1953, shortly after her own coronation at Westminster Abbey on 2 June.
While the London coronation is a Church of England service, the St Giles's ceremony gives the monarch the chance to dedicate themselves to their Scottish subjects.
During the service, The King will be presented with the Scottish Crown Jewels, which are formally known as the Honours of Scotland.
The Honours are the oldest surviving Crown Jewels in Great Britain and date back to the middle of the 16th century. The Scottish crown, sword of state, and sceptre will be used during the coronation service.
St Giles's Cathedral holds great significance to the royal family. The late Queen was laid to rest there after she passed away at Balmoral in Scotland on 8 September 2022.
King Charles and his siblings, Princess Anne, Prince Andrew and Prince Edward, also performed the Vigil of the Princes at the Cathedral, as members of the Scottish public walked past to pay their respects.
It comes amid reports that the king is planning a restorative trip away – although the Queen won't be joining him. 
According to the Daily Mail, the King plans to spend some time at his home in Transylvania, leaving in early June. 
Charles is expected to spend at least a week in the rural location but will also have the opportunity to meet with the country's president, Klaus Iohannis, during his trip. 
His Majesty's property is a farmhouse in the small village of Viscri which he bought in 2006, after falling in love with the country during a visit in 1998.